Go Rural India takes this as a strategic boon and looks ahead to tap these gigantic business prospects as a ripen field for the clientele. We approach them with host of baits to fetch them in favour of the big brands.
Haats
---
Go Rural India Pvt. Ltd. aims at fueling your brand vehicle to reach out to the rural economic hubs like Haats, Mandis, Melas on week and special days. These places are the unsung trade centres of rural India where business averaging billions of rupees transacted a year. We let you emerge into a viable brand in the mind of millions of people through various means. We are associated with over 120 Folk Art Groups to reach out to millions of unreached.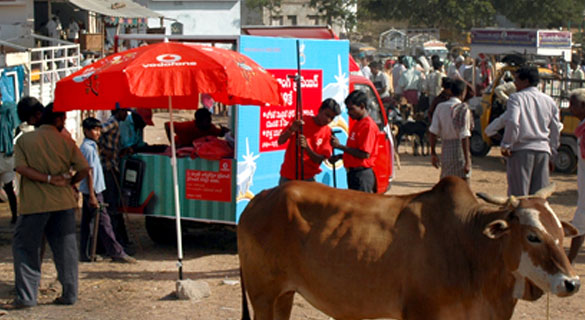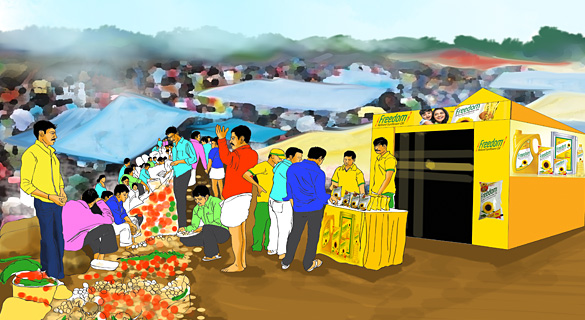 Mandis / Raytu Bazaars
---
How effective your hoarding it needs to be. Well, it allures consumers in a great way. We make sure that a hoarding with appealing taglines and visuals rightly positioned and thereby we target to engage audience and convert their impression into interest. Hoardings that are of different sizes and strategically positioned in rural areas, we choose places across extensive areas to bring maximum visibility to your investment. These bazaars and mandis are the heart and blood of rural economy which matter a lot to masses.
Our Recent Campaigns
---