A magnificent promo piece that goes straight to your consumers' heart; a wonder that is called OOH, we embrace them to let people embrace your product.
Hordings
---
A picture is worth thousand words; indeed it's absolutely true. Go Rural India is always strategic in thinking and planning. We at Go Rural India believe in mind boggling texts, visuals and capturing looks of ads which easily rule over the minds of the target groups. Hoardings rightly positioned in different strategic places and hence they capture the attentions of thousands and lakhs of people. Ultimately, your reaching out to the consumers in large scale becomes much easier than thought.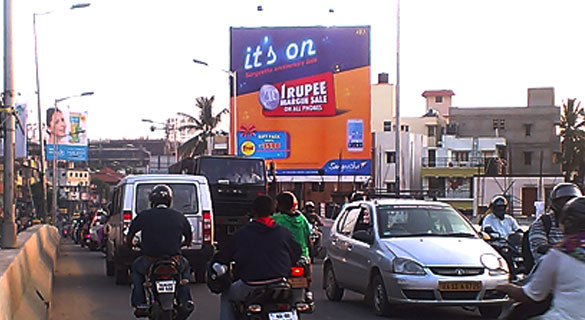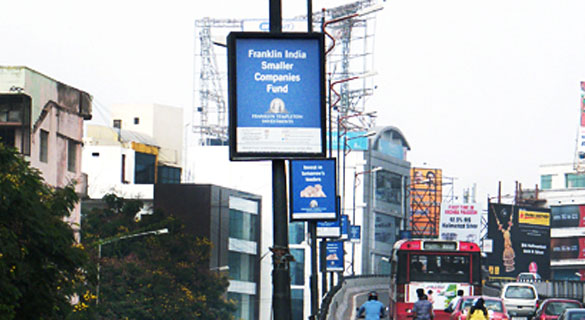 Pole Medians
---
Pole Medians are placed middle top on the pole, in the middle of the road; shiny, fabulous and eye catching enough to shoot the bull's eye. Just to grab the attention being missed on the speeding wheels we turn into hyper creative. So, there is no chance to miss the crux of ads and branding. We create immense opportunities for our clients. Pole medians are innovatively designed by us with a lot of sensitivity and that unfailingly appeals to the larger target groups.
Building Branding
---
This is another great medium to make you well viewed. We are experts in doing attention grabbing stunt on walls of somebody's building. Wrapping a building with an extra-large full color graphic flex has been the latest trend of advertising in the recent times. In fact, it could definitely heap impacting impressions on masses. This helps brand achieve consumers' choice with continuous raise of awareness and share the importance with communities and make them feel its presence.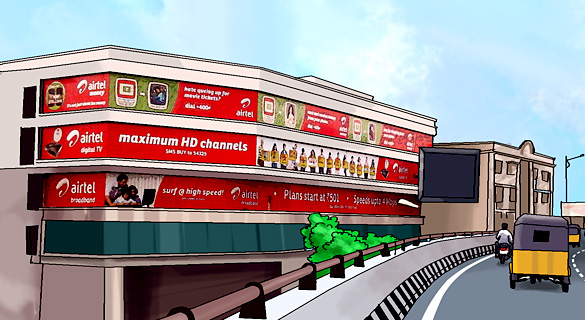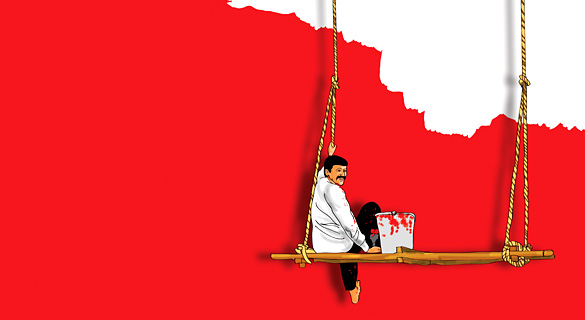 Wall Paintings
---
Wall painting has its own history deeply rooted. It has provoked the common masses and change was possible at different times. A medium that directly pierce into hearts; it's said that most changes and transformation in society begun with wall painting. A host of brands made a mark in rural India through wall paintings. Well, it does not go with a painting on a wall. It's all about which wall to paint on and how to put an impressible art work- the geographic location, based on the purpose.
Our Recent Campaigns
---