Hut Branding - 360o Communication Plan
Plan to promote, dare to think to make your brand supersede all others in the market with the arm of our 360o campaign. Be unprecedented, unrivalled and unstoppable in the business history of India.
Lofty Visibility: Eye-catching Texts & Visuals
Welcome arches are fully high volume media and result oriented campaign.
Large scale devotees will come in Medaram Jatara location, it welcome's approx 1 Crore devotees through the entrance gate arches. It's a rare opportunity to reach those many people at a single point of time.
Welcome arch Gate is an effective medium for attracting customers during festive season or at the time of launching new products. This are basically installed with good decorative manner as an indication/gesture for welcoming devotees.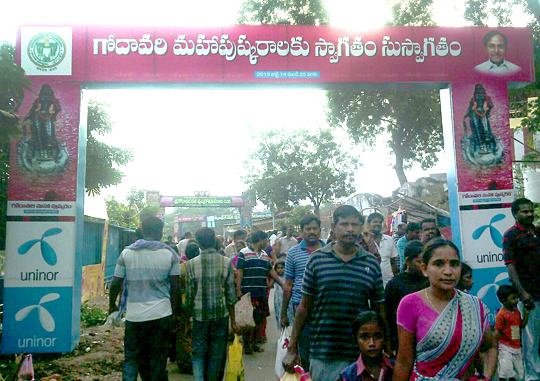 Our Recent Campaigns
---